Tomorrow, September 11, is the 815th anniversary of the Battle of Stirling where William Wallace is quoted,
We come here with no peaceful intent, but ready for battle, determined to avenge our wrongs and set our country free. Let your masters come and attack us: we are ready to meet them beard to beard.
Stirling Bridge courtesy of Wikipedia
If you are Alba-phile like me, add

Victoria Roberts

to your reading list! She joins us today for a cozy chat about Scotland! From her bio,
Victoria Roberts writes sexy, Scottish historical romances about kilted heroes and warriors from the past.

An avid lover of all things Scotland—simply, she writes what she loves to read. Prior to ever picking up a single romance novel, she penned her first young-adult novella (never published) at sixteen years old. Who knew her leather studded motorcycle hero would trade in his ride and emerge as a kilt donning Highlander wielding a broadsword?

Victoria lives in western Pennsylvania with her husband of nineteen years and their two beautiful children—not to mention one spoiled dog. When she is not plotting her next Scottish romp, she enjoys reading, nature and antiques.
Victoria

: Hi Kim! Thank you so much for having me at the SOS Aloha today. Hawaii looks beautiful, but I've never been there. Perhaps one day. *sigh*
Kim

: Welcome, Victoria! My inlaws hail from Western Pennsylvania. What is your favorite sight, sound, and smell?
Victoria

: I don't think my views are as bonny as the ones you see every day in Hawaii, but the view atop Mount Washington, overlooking Pittsburgh, the three rivers, the Point, is definitely something to admire. At night, the city lights are breathtaking.

My favorite sound has to be when my kids are sleeping. *laughs* I'd have to say my favorite sound is probably my wind chimes blowing in the breeze.

For smell, most definitely the fall leaves and also my favorite time of year.
View of Pittsburgh from Mount Washington courtesy of Wikipedia
Kim

: Who/what/why did you become a "lover of all things Scotland"? Who is your favorite tartan pattern? What is your favorite castle? What is your favorite whisky?
Victoria

: I've been obsessed—well, fascinated sounds much saner—with Scotland since my CP (critique partner) handed me my first Scottish historical romance several years ago. I could not read or see enough. The bonny landscapes, the intrigue of the castles and clans, Scotland is such a lovely place.

I'm a bit biased since my first story is about the MacGregors. I have the clan tartan all around me. I pretty much live and breathe MacGregor.

As far as my favorite castle, that's a tough question. Each castle has its own story and appeal. I'd be thrilled to step foot in any of them.

I'm not much of a drinker, but when I do have a swig, it's usually Crown Royal. Verra smooth.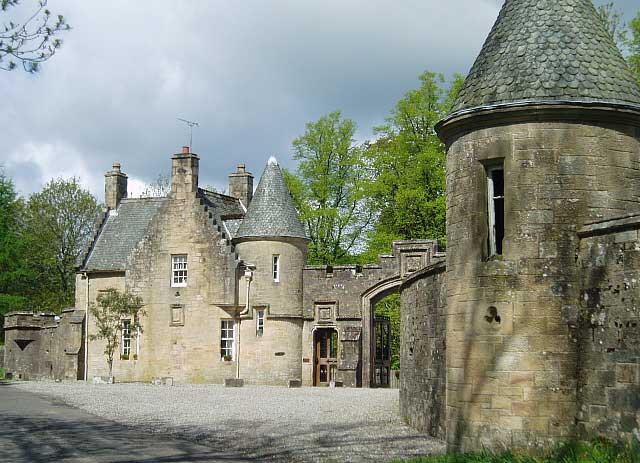 Lanrick Castle, seat of the MacGregor Clan



Kim

: I am curious about the "leather studded motorcycle hero who traded in his ride and emerged as a kilt donning Highlander wielding a broadsword" ... do you all have the opportunity to wear tartan ware and wield the broadsword?
Victoria

: I wrote my first novella at sixteen years old about a leather-studded motorcycle hero and the girl he fell in love with. Several years later, I'm writing kilt-donning Highlanders wielding broadswords. And believe me, there's research. My son wears his kilt to all of the Scottish and Renaissance festivals around. And any chance for men to don kilts is a good day, wouldn't you say?
Kim

: Tell us about

TEMPTATION IN A KILT

- what inspired it?
Victoria

: My CP often laughs at that. I do not outline. I do not write story boards. I know the beginning, how the story's going to end, and I let my muse take over and get me there. Sometimes she's spot on—sometimes not so much. It sure is a fun ride though.

When I sat down to write

Temptation in a Kilt

, I wanted to create a heroine that readers could relate to. Lady Rosalia Armstrong is far from perfect, she's human. She has insecurities, certain strengths and weaknesses, things she needs to work on, but she's "real." And she's a survivor. I think many women will relate to her. At least, I hope they do!

For Laird Ciaran MacGregor, I wanted to portray the dutiful laird that encompassed most Highland lairds at that time. These were honorable men in very trying times. The last any of them probably wanted or needed was a lass with troubles of her own. Throw in a wenching, ale-drinking, self-absorbed brother and we have ourselves an interesting Scottish romp.



Kim

: What's next for Victoria Roberts?



Victoria

:

X Marks the Scot

is the second book in the Bad Boys of the Highlands series. It's scheduled for release in February 2013. I'm currently working on the third in the series.

Thank you so much for having me today, and I hope

Temptation in a Kilt

gives ye a wee bit of Scotland on your beautiful isle. Happy Reading!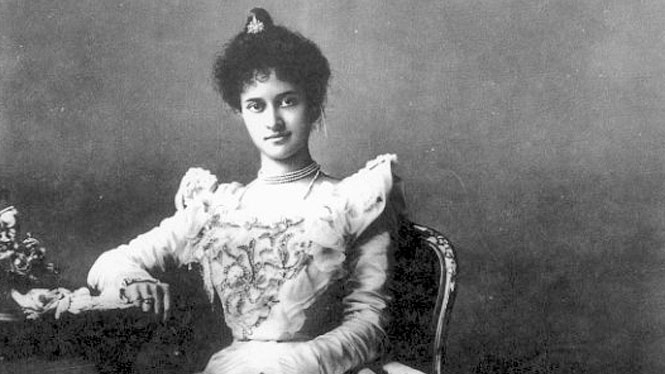 Mahalo,

Victoria

, for visiting us in Hawaii ... which has many Scottish influences! The last crowned Princess was Victoria Kaʻiulani Kalaninuiahilapalapa Kawekiu i Lunalilo Cleghorn. Her father, Archibald Cleghorn, was a Scottish businessman who became the Royal Governor of Oahu! I am giving away a print copy of

TEMPTATION IN A KILT

to one randomly selected commenter:
She's on her way to safety. It's a sign of Lady Rosalia Armstrong's desperation that she's seeking refuge in a place as rugged and challenging as the Scottish Highlands. She doesn't care about hardship and discomfort, if only she can become master of her own life. Laird Ciaran MacGregor, however, is completely beyond her control…

He redefines dangerous…

Ciaran MacGregor knows it's perilous to get embroiled with a fiery Lowland lass, especially one as headstrong as Rosalia. Having made a rash promise to escort her all the way to Glengarry, now he's stuck with her, even though she challenges his legendary prowess at every opportunity. When temptation reaches its peak, he'll be ready to show her who he really is…on and off the battlefield.
Praise for

Temptation in a Kilt

:

"Roberts's debut features appealing characters and an interesting background of ancient clan feuds and spurned lovers." —Publishers Weekly

"Well written, full of intrigue and a sensual believable romance, this book captivates the reader immediately" —RT Book Reviews/4 stars

To enter the giveaway,
1. Leave a comment about temptation - what tempts you? Chocolate tempts me!
2. This giveaway is open to all readers.
3. Comments are open through Saturday, September 15, 10 pm in Hawaii. I'll post the winner on Sunday, September 16.
Mahalo,
Kim in Hawaii
To learn more about Victoria and her books, check out her website at

victoriarobertsauthor.com

.
Kilchurn Castle courtesy of Wikipedia