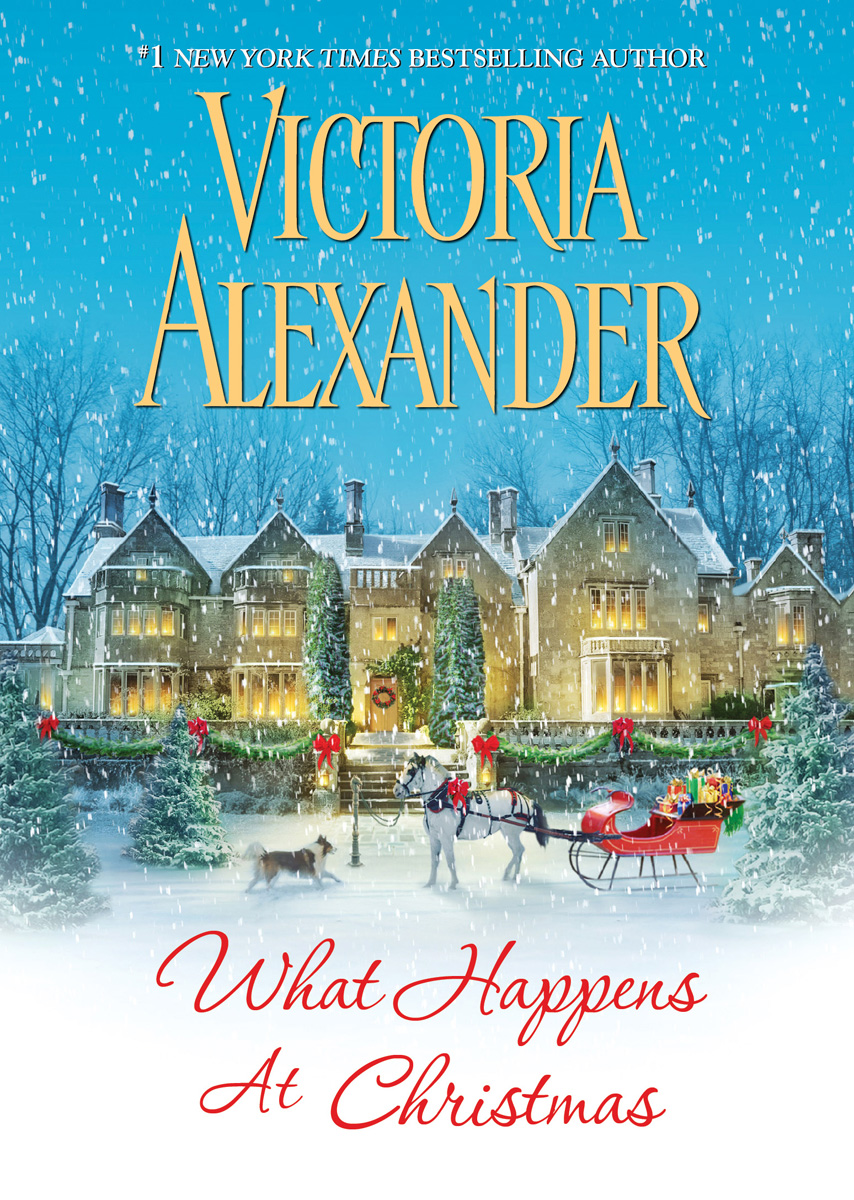 This week may offer Haunted Houses and hurricane cleanup, but SOS Aloha is celebrating Christmas with Kensington! I love this line from

Victoria Alexander's

bio (at this

link

),

New York Times bestselling author Victoria Alexander was an award winning television reporter until she discovered fiction was much more fun than real life. She turned to writing full time and is still shocked it worked out.
She delivers holiday themed fun in

WHAT HAPPENS AT CHRISTMAS

:
Camille, Lady Lydingham, knows precisely what she wants for Christmas—an official engagement to a handsome, dashing prince. Her very proper suitor expects a proper English family and the perfect Dickensian Christmas, which leaves the lovely widow with a slight problem. The last thing Camille wants is for the prince to meet her unconventional relatives. But with the aid of a troupe of actors, Camille intends to pull off a Christmas deception of massive proportions.

At least until Grayson Elliott shows up. A dozen years ago, he declared his love on the day before her marriage to another man, then vanished from her life. Now he's back, gate-crashing Camille' s already chaotic house party, playing havoc with her scheme—and with her heart. Because for Grayson, losing Camille once was bad enough. Losing her twice? Unthinkable. And he'll find a way to show her they belong together—for this season and every Christmas yet to come…
Victoria as a Sexy Siren at RT/2011.
I posted my five star review on Amazon at this

link

and Goodreads at this

link

. I am giving away a print copy of

WHAT HAPPENS AT CHRISTMAS

to one randomly selected commenter. To enter the giveaway,
1. Leave a comment about TV reporters - if you could be one for a day, what would you cover? News? Weather? Entertainment? Sports?
2. This giveaway is open to all readers. Comments are open through Saturday, November 3, 10 pm in Hawaii. I'll post the winner on Sunday, November 4.
To learn more about Victoria and her books, check out her website at

victoriaalexander.com

. Plus you can read my interview with Victoria, causing her to fall to the ground laughing, at this

link

.
Victoria poses with me at RWA/2012.