IS MARRIAGE A BLESSING OR A CURSE?

A man of honor, Alexander Hallworth, Marquess of Pembrooke, will not rest until he exacts revenge on the man who destroyed his family. Just one more piece must fall into place for him to succeed he needs to convince his enemy s fiancee, the tragically beautiful Lady Claire Cavensham, to marry him instead.

Lady Claire s curse has always left her one misstep away from social ruin her past three engagements have gone awry, and now her fourth is headed in the same direction. . .until Alex, a man she barely even knows, shocks the ton and Claire by announcing their engagement. What begins as a sham turns into something deeper, and more passionate, than either Claire or Alex could have imagined. But when their secrets are revealed, will the truth behind their union scandalize them both or is their love strong enough to break the curse and lead them toward their happily ever after?
THE BADE LUCK BRIDE

is Book 1 in the Cavansham Heiresses series. It is available May 2 from St. Martin's Press.
Pembroke Castle in Wales
Image by JKMMX (

link

)
If it weren't for bad luck, I'd have no luck at all. - Hee Haw
Lady Claire Cavenshan could join the Hee Haw band with the bad luck that has prevented her from walking down the aisle. Just when she feels confident about prospect number 4, she is blindsided by the Alexander Hallworth, the Marquess of Pembrooke. Her surprise engagement, then wedding, seems to fulfill her dreams ... until the truth emerges to threaten her marriage and happiness. It will take more than luck for Claire and Alex to negotiate their own HEA.

Janna MacGregor bursts onto the historical romance scene with a heart wrenching story of two fated lovers who find themselves facing down Lady Luck when life throws a few twists and turns. I commend MacGregor for diving head first into the darker side of historical romance. She masters the nuances of Regency life, including the unchecked power the titled nobility can sway over society, only to find the matters of the heart do not follow any rules. MacGregor's characterizations show some rough edges - rookie mistakes for a debut author. But this author has a talent for prose and she will only improve over time like a fine wine in the Marquess' cellar.

I look forward to more books in the Cavensham Heiresses series.

I received an ARC from the publisher for an honest review.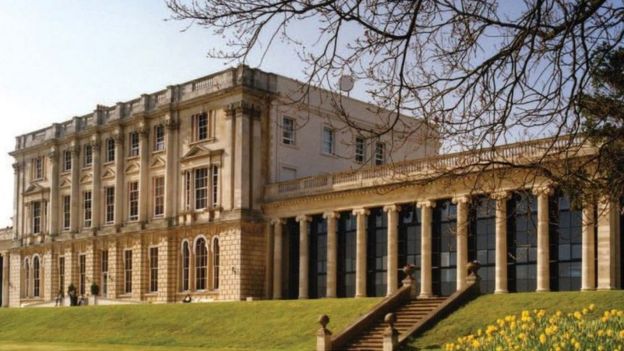 For the month of April, I am giving away a box of books from authors attending RT. To enter the giveaway,

1. Janna MacGregor is participating in Beach Blanket Bingo at RT - her favourite beach is Old Portsmouth Beach in Hampshire, including a medieval Round Tower!
Do you have a favourite beach town or historic building to ignite your imagination?

2. Comments are open through Sunday, April 30, 10 pm in Baltimore.

3. I will be offline from Monday, May 1 - Sunday, May 7.

4. I'll post the winner on Sunday, May 8.

Mahalo,

Kim in Baltimore
Aloha Spirit in Charm City