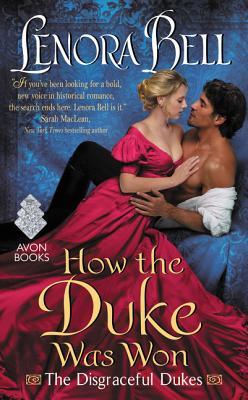 The Regency has never seen debutantes quite like these …
First there's Charlene Beckett from

HOW THE DUKE WAS WON

:

Charlene Beckett is not your ordinary Regency heroine. She was raised in a bawdy house and learned the basics of martial arts for self-defense against the lecherous clientele. So when she's asked to impersonate her half-sister Lady Dorothea and win a duke, she knows she'll have to be on her guard every second. She can't slip up and reveal her true identity. The only problem is, she never expected the duke to be so sinfully handsome…and so very tempting.
Next is Lady Dorothea "Thea" Beaumont from

IF I ONLY HAD A DUKE

:
After four failed seasons and a disastrous jilting, Lady Dorothea Beaumont has had more than enough of her family's scheming. She won't domesticate a duke, entangle an earl, or vie for a viscount. She will quietly exit to her aunt's Irish estate for a life of blissful freedom. Until an arrogant, sinfully handsome duke singles her out for a waltz, making Thea the most popular belle of the season.
And then there's Miss Alice Tombs. She's known for being quirky, and she's…not finished being written yet! But you can expect Alice will be just as determined and funny as Charlene and Thea.



HOW THE DUKE WAS WON

is a twist on The Bachelor (with some nods to Charlie and the Chocolate Factory),

IF I ONLY HAD A DUKE

is inspired by the Wizard of Oz (with nods to Arrow), and BOOK 3 will be a take on Alice in Wonderland.

I'm having tons of fun writing these lovely, determined ladies! I really hope you enjoy meeting them…and their disgraceful dukes!
Lenora Bell is a third generation Alaskan and her hometown still has no traffic lights or fast food, but the public library is going strong!

An English teacher with an MFA in Creative Writing, Lenora has traveled the globe using music to bring smiles to classrooms. She currently lives in Switzerland with her carpenter husband and two naughty tiger-striped kitties.

In 2014 she won the Romance Writers of America's Golden Heart® Award for Best Historical. She's thrilled to be debuting with Avon Books in 2016!

Learn more about Lenora at
lenorabell.com

.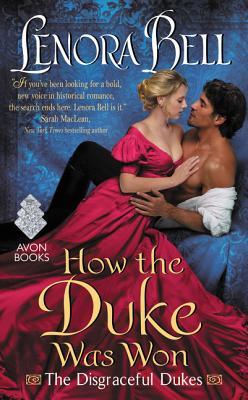 HOW THE DUKE WAS WON

The pleasure of your company is requested at Warbury Park. Four lovely ladies will arrive… but only one can become a duchess.
James, the scandalously uncivilized Duke of Harland, requires a bride with a spotless reputation for a strictly business arrangement. Lust is prohibited and love is out of the question.
Four ladies. Three days. What could go wrong?

She is not like the others…

Charlene Beckett, the unacknowledged daughter of an earl and a courtesan, has just been offered a life-altering fortune to pose as her half-sister, Lady Dorothea, and win the duke's proposal. All she must do is:

* Be the perfect English rose [Ha!]
* Breathe, smile, and curtsy in impossibly tight gowns
[blast Lady Dorothea's sylph-like figure]
* Charm and seduce a wild duke [without appearing to try]
* Keep said duke far, far from her heart
[no matter how tempting]

When secrets are revealed and passion overwhelms, James must decide if the last lady he should want is really everything he needs. And Charlene must decide if the promise of a new life is worth risking everything . . . including her heart.
Amazon
B&N




iBooks




HarperCollins



GIVEAWAY!!

A signed copy of HOW THE DUKE WAS WON and a fair trade Divine Chocolate bar! (U.S. only)
Mahalo, Lenora, for introducing us to your debutantes! To enter Lenora's giveaway,
1. Leave a comment about Charlie and The Chocolate Factory - have you read the original book? Seen the movie Willy Wonka with Gene Wilder? Or Charlie and the Chocolate Factory with Johnny Depp?
(In my original post, I wrote Gene Hackman).
2. Comments are open through Saturday, May 7, 10 pm in Baltimore.

3. I'll post the winner on Sunday, May 8.
Aloha Spirit in Charm City
Coming in August 2016 ...