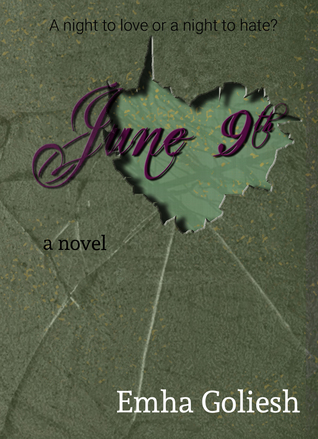 We support Diversity here at SOS Aloha! Please join me is supporting Emha Goliesh in celebrating her debut romance novel from her Untouch Me series from INCLUDAS Publishing.
Lacey Shyver has always rolled through life in a perfect straight line. Until an unexpected twist in romance and fate sets her on a path that swerves in every direction but forward.

Lacey Shyver has never been interested in love or romance. That's because science, school, and career have been the most important in Lacey's life. That is, until one simple touch from drummer, Blake Nivey, opens her up to things she never knew existed. But every reward has a risk and every pleasure has a sacrifice. Not only does this new territory test Lacey's loyalty to a relationship and to her education, she also gets haunted by something she can't understand. Whether her fears have anything to do with her being in a wheelchair or not, that is something Lacey must find out for herself before it's too late. Because once June 9th begins, it never ends.

When I was nine years-old, I was sure I'd be a math teacher. That lasted until I got to middle school, where I realized that that wasn't in the numbers for me. From there, I fantasized about being an actress. That lasted until high school, where I realized that sticking to a script wasn't my thing—I wanted to take the characters on their own journeys and adventures. But somewhere between high school and the days of college graduation, I got lost in the pressures of reality. It wasn't until I took a step back to evaluate my life when I realized I wanted to embrace my true self. To go back to the days of a six year-old kid who hid under a desk, writing about life in a little blue and pink journal. I couldn't believe it took me so long to fall back into my happy place. Yet, I wouldn't have had it any other way, because if after twenty years of exploring life, I still ached to create stories, then it must had been true love.
Emha is sponsoring a giveaway at this

link

.

Look for the next book in the series in the fall .... and learn more about INCLUDAS Publishing at this

link

.