Texas police officer Megan Luz and her K-9 partner Brigit have come a long way, baby.

A BUNDLE OF JOY. A DOG-EAT-DOG WORLD. . .

One night, while on duty with her four-legged crime-fighting companion, Meg gets an urgent call from her boyfriend Seth, who works for the Fort Worth fire department. A baby girl has turned up at the station with only two clues to her identity: One is a peace-sign symbol stitched into her blanket. The other is a word, written in string: help.

Megan follows every loose thread and, along with Brigit, ends up on a twisted path that leads to the People of Peace compound, the site of a religious sect on the outskirts of the city. Its leader, Father Emmanuel, keeps his followers on a short leash—and his enemies even closer. Could this be the abandoned baby's original home? And if so, why was she cast out? Now that Megan and Brigit are on the case, the secrets of this reclusive cult are bound to be dug up. . .
Diane Kelly is back with The Long Paw of the Law, the seventh installment in her drool-worthy Paw Enforcement series.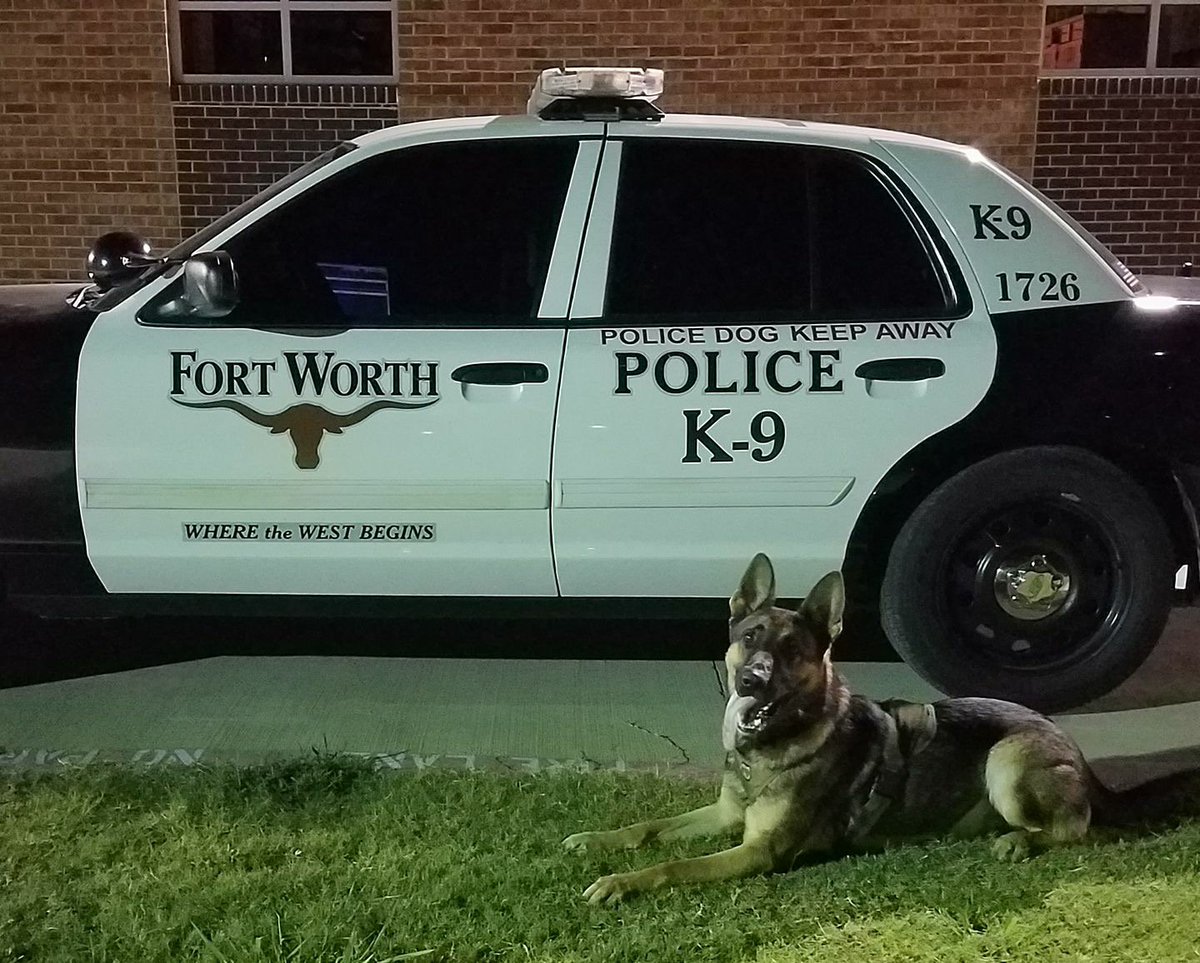 Fort Worth Police K-9 (

link

)
Three things cannot be long hidden: the sun, the moon, and the truth. - Buddha
Fort Worth Police Officer Megan Luz and her shelter dog-turned-canine partner, Brigit, returns in the seventh book of the Paw Enforcement series from St. Martin's Press. Kelly's unique story telling creates a new sub genre that falls somewhere between cozy mystery and romantic suspense. Megan tackles "ripped from the headlines" crime while juggling a budding romance with Seth, an explosive expert with the Fort Worth Fire Department. BTW, Seth's K9 parenter, Blast, is the Beta dog to Brigit's Alpha Dog - who doesn't love it when the tables are turned?

The book blurb is an accurate recap of the action in

THE LONG PAW OF THE LAW

. Rather than share how Megan discovers the truth with Divine Intervention, I would like to focus this review on how Kelly has created a "I can't put this down" story. She rotates the POV in each chapter - Megan's first person POV, Brigit's third person POV (mostly focused on food), and the villain's third person's POV. This method gave me a wider perspective of the action on the page. Indeed, I read this book within 48 hours because I wanted to know there was a happy ending. Just remember, Kelly is a romance author.
Kelly treated readers to a subplot regarding ongoing petty crime in an affluent neighborhood - kudos to Megan for thinking outside the box to solve it! Likewise, I learned more about Seth's cranky grandfather, Vietnam Veterans, car shows, and roller derby. These "extras" further contribute to the "community feeling" that shines through the entire series. Meg has a talent to solve crime, putting her on track to become a detective. But Kelly's subtle references to American life - fulfilling and challenging - creates a heartwarming read that makes me root for the multicultural characters in her books.



THE LONG PAW OF THE LAW

can be read as a stand alone book. Yet I recommend reading the series in order to follow how Megan matures as an officer and catches the eye of Seth.

I received an ARC of

THE LONG PAW OF THE LAW

from Kelly at the RWA Annual Convention in Denver. The book is available October 30, 2018 from St. Martin's Press.
Manitou Springs Historical Society (

link

)
I have RWA swag for one randomly selected commenter. To enter the giveaway,
1. Leave a comment about dogs - do you have a favorite breed? color? name?

While I am a cat servant (as is Megan's roommate, Frankie), I enjoy meeting dogs out and about. We spotted numerous dogs in Colorado Springs during our preconference sightseeing, including Chuck at the Miramont Castle. Above is a vintage image of the castle.

2. Comments are open through Sunday, August 5, 10 pm in Baltimore.
3. I'll post the winner on Monday, August 6.
Aloha Spirit in Charm City