The

Washington Romance Writers

(WRW) recently hosted the "Hearts to You" Luncheon for readers, bloggers, and librarians. We received a booklet of featured authors with clues to their square on the bingo cards - it was a fun way to meet new-to-me writers!
Kate Forest,

kateforestbooks.com

,
I grew up in Manhattan.
Tracee Garner

,

teegarner.com

,
Sex scenes come first, plot slowly follows.
The one book that always makes me cry is THE GIVING TREE by Shel Silverstein. OMG all the feels!
In LOVE WILL ALWAYS REMEMBER, I had a scene where Leighton burns eggs and sets off the smoke alarm. This happens to me all the time.
Kelly Maher

,

kellymaher.com

,
Publishing THE BRIDESMAD AND THE HURRICANE celebrated both my 40th birthday and 20 years of writing fiction.
I grew up in Paradise, a small town in the foothills of the Sierra Mountains in California.
(from Did You Know) As a two time breast cancer survivor, I encourage each of you to know your body. Your happy ending starts with YOU! #KnowandGo

Thank you, MK, for sharing!
Like my characters in ONE NIGHT IN WASHINGTON, DC, I play the French horn.
My favorite place to write is in bed before I get up in the morning.
More authors to come! I am giving away RWA swag to four randomly selected commenters during the month of October. To enter the giveaway,

1. Leave a comment with something you burned ... or successful cooked/baked/boiled!
I burn dinner rolls all the time .... but much more careful with chocolate chip cookies!

2. Comments are open through Tuesday, October 31, 10 pm in Baltimore.

3. I'll announce the winner on Wednesday, November 1.

Mahalo,

Kim in Baltimore
Aloha Spirit in Charm City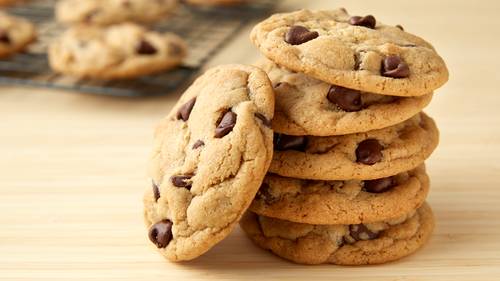 Chocolate chip cookies from Pillsbury.com