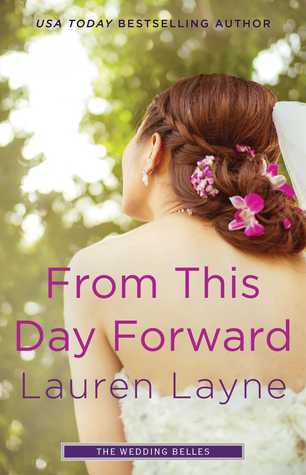 Reminder: I have a special giveaway to celebrate June at this

link

.
Coming June 6 from Pocket Star ...
Sex and the City meets The Wedding Planner in this prequel to USA TODAY bestselling author Lauren Layne's The Wedding Belles series about three high-powered New York City women who can plan any wedding—but their own.
Up-and-coming wedding photographer Leah McHale's career is on the rise–thanks in no small part to the Wedding Belles, the elite New York wedding planning agency that always throws top-tier business Leah's way. So when one of the Belles asks Leah to fill in at the former First Daughter's wedding, Leah is overjoyed to say yes–until she finds out who she'll be working with.
Jason Rhodes is the one man who was able to capture Leah's heart and, once he had it, promptly stepped all over it and left her broken. Now he's working side-by-side with her at the biggest wedding of the season and Leah is determined to give him the cold shoulder. Despite his persistence, she is not going to fall for his charming, impish ways again. Not even if he still has that killer, irresistible smile...
Lauren lives in New York City with her husband (who was her high school sweetheart--cute, right?!) and plus-sized Pomeranian.

Five years ago, she ditched her corporate career in Seattle to pursue a full-time writing career in Manhattan.

She writes smart romantic comedies with just enough sexy-times to make your mother blush, and in her ideal world, every stiletto-wearing, Kate Spade wielding woman would carry a Kindle stocked with Lauren Layne books.

When not bringing The Sexy, she likes to

blog

about her Instagram addiction, and why mean girls are the worst.

Learn more about Lauren and her books at

laurenlayne.com

.
I am giving away a book choice from my convention stash. To enter the giveaway,
1. Leave a comment about wedding bouquets - what is your favorite flower?
2. Comments are open through Saturday, June 11, 10 pm in Baltimore.
3. I'll post the winner on Sunday, June 12.
Aloha Spirit in Charm City