Reminder: I have a special giveaway to celebrate June at this

link

.
Seas the Day! June 8 is

World Oceans Day

at this

link

! In honor of World Ocean Day, along with Celebrate Hawai'i Week,

Mitchell Charles

joins us today ... from his bio (

link

),
Mitchell Charles' love of the ocean and its miraculous creatures began at the age of 12 when his father taught him to SCUBA dive. From his first adventure 50 feet (15 meters) beneath the Caribbean Sea he was hooked.

Mitchell's inspiration for The Kingdom of Oceana was born of exploring the spectacular coastline, lush valleys, and vibrant coral reefs of the Hawaiian Islands. On these excursions, he imagined what Hawaii was like hundreds of years ago. Before Captain Cook arrived from England. Before the golf courses and hotels. Before the ukulele and the Mai Tai became icons of Hawaiian culture. He dreamed of a time when the islands were an undiscovered magical paradise.

These days, Mitchell divides his time between Southern California and Hawaii. He has two teenage children and a dog named Magic.

Learn more about Mitchell at

kingdomofoceana.com

.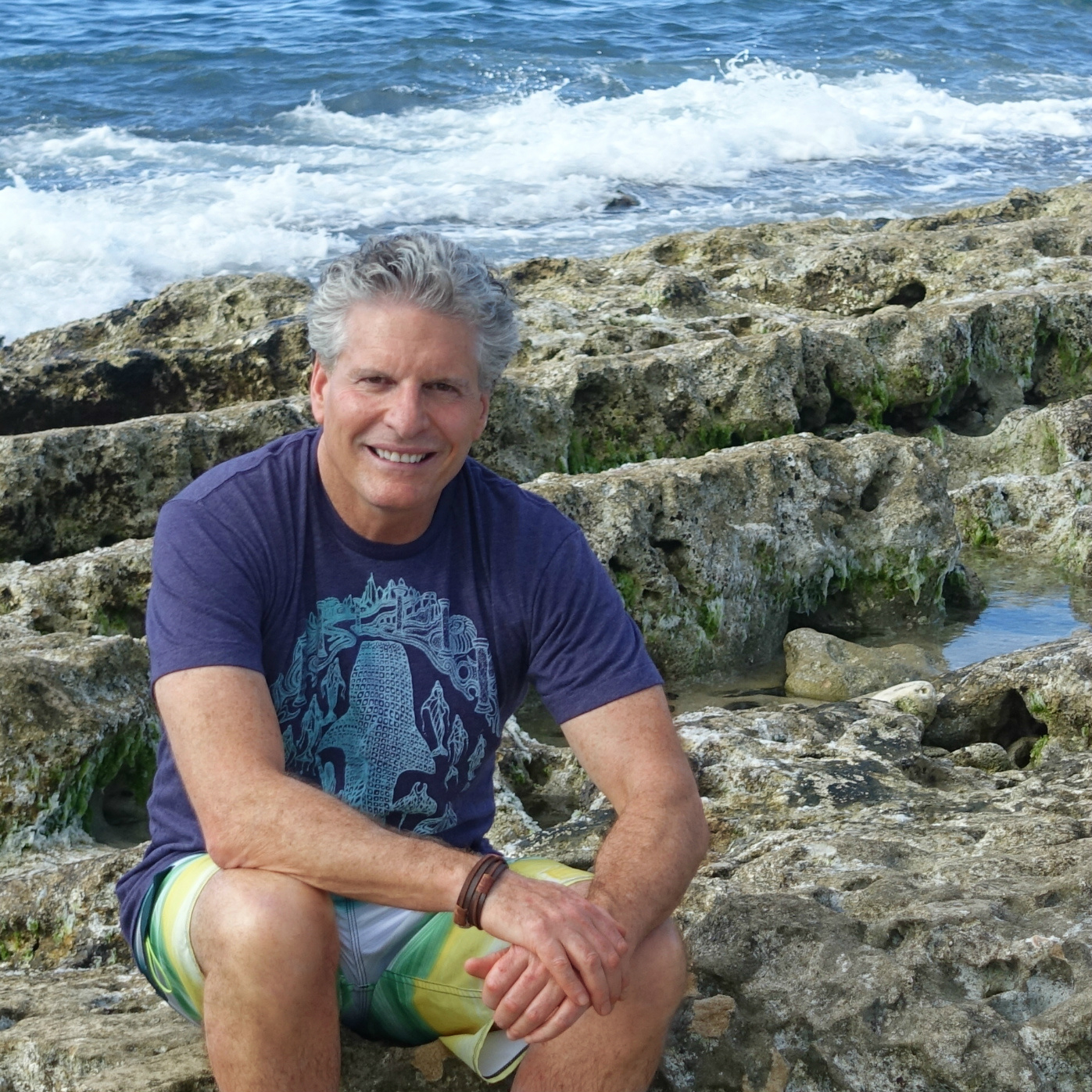 Kim

: The obvious question - what is your favorite sight, sound, and smell of Hawai'i?



Mitchell

: I love the natural beauty of Hawaii -- away from the hotels, golf courses, and luaus. The Hawaiian islands are magnificent and diverse. The verdant rainforests, snowcapped Mauna Kea and Mauna Loa, black sand beaches, towering waterfalls, and vibrant coral reefs are breathtaking. But most beautiful of all is the aloha spirit of the Hawaiians. In my experience, they are a warm, gentle people, who live in harmony with the land and sea. Also, they have great reverence for the magical creatures of Hawaii – the kohalas (humpback whales), manos (sharks), honus (sea turtles), and pueos (owls). In Hawaiian culture, it's believed that many of these animals are the people's aumakua, their family or ancestral gods. I have a Hawaiian friend who's aumakua is the shark. When he goes spearfishing, he always throws back his first catch, as an offering.



Kim

: Can you share a Hawaiian proverb that inspires you?



Mitchell

: Mai Huli`oe I Kokua o Ke Kai -- Never Turn your Back to the Ocean. I'm an avid SCUBA diver, snorkeler, and underwater photographer. I'm also learning to surf. These activities can be dangerous if you don't treat the ocean with respect.



Kim

: What would you like readers to learn from

THE KINGDOM OF OCEANA

?



Mitchell

: I'd like them to get a sense of the magic and beauty of Hawaii. I'd also like them to think about the environmental challenges and our responsibility to preserve our oceans and protect the endangered aquatic wildlife.
SURFER
Five Centuries Ago, On the Island Now Called Hawaii, There was a Kingdom Filled with Adventure, Beauty, and Magic. When 16-year-old Prince Ailani and his brother Nahoa trespass on a forbidden burial ground and uncover an ancient tiki mask, they unleash a thousand-year-old curse that threatens to destroy their tropical paradise. As warring factions collide for control of Oceana, it sparks an age-old conflict between rival sorcerers that threatens to erupt-just like Mauna Kea, the towering volcano. With the help of his ancestral spirit animals, his shape shifting sidekick, and a beautiful princess, Prince Ailani must overcome his own insecurities, a lifetime of sibling rivalry, and a plague of cursed sea creatures brought forth by the tiki's spell. Can peace be restored to the kingdom? Can Prince Ailani claim his rightful place as the future king of Oceana? ONLY ONE CAN RULE.
I am reading (and loving) T

HE KINGDOM OF OCEANA

... review to come! I am giving away a book choice from my convention stash, plus Hawaiian swag, to one randomly selected commenter. To enter the giveaway,
1. Leave a comment about your favorite sea creature - mine is the Hawaiian monk seal!
2. Comments are open through Saturday, June 11, 10 pm in Baltimore.
3. I'll post the winner on Sunday, June 12.
Mahalo,

Kim in Baltimore
Aloha Spirit in Charm City