Reminder: I have a special giveaway to celebrate June at this

link

.
For the first time in print, New York Times and USA Today bestseller Samantha Chase's debut novel is a heartwarming story of second chances
WILL ONE SUMMER TOGETHER
All Jordan Manning wants is a quiet summer on the Virginia coast with her sons to recover from a near-fatal accident and an abusive relationship. Her plans to find a new direction for her future are turned upside down when she runs into the first man who ever broke her heart…and he's determined to win it back.
BE ENOUGH TO HEAL OLD WOUNDS?
Rob Tyler thought he'd moved on, but when fate drops a second chance with his first love right in his path, his feelings rush back stronger than ever. Rob is determined to give Jordan the future they should have had years ago, but making up for past mistakes isn't easy…
Amazon
B&N
Kobo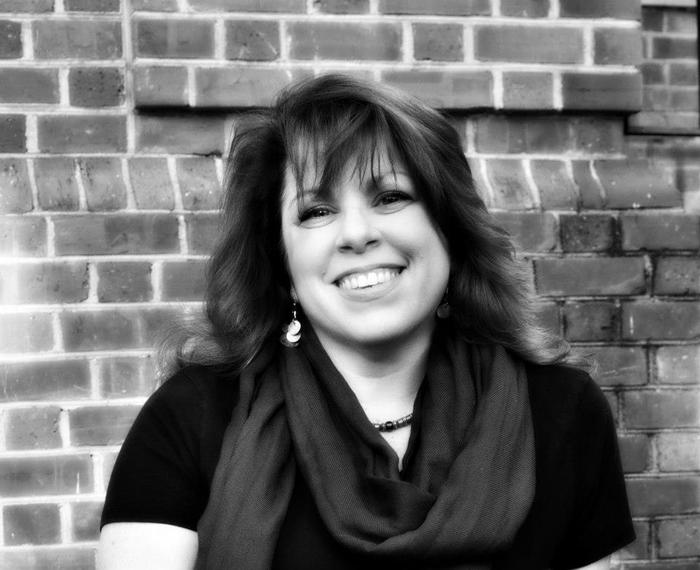 Samantha Chase, a creative writing teacher, released her debut novel, Jordan's Return, in November 2011. Since then, she has published seventeen more titles and has become a New York Times and USA Today bestselling author. She lives with her husband of twenty-four years and their two sons in Wake Forest, North Carolina.

Learn more about Samantha and her books at
chasing-romance.com

.
Sourcebooks is hosting a giveaway at this link .... and offers an excerpt from

JORDAN'S RETURN

:
Before Jordan could form an answer to his oh-so-nonchalant question, Jake asked, "Do you know him, Mommy?"

"Yes, sweetheart," she replied as she turned to give her sons a reassuring look before turning back to the man in the window. "This is Mr. Tyler. We went to school together." She nervously looked up and met his smiling eyes.

"Hi, boys," he said, relieved that they stopped looking at him as if he were an ax murderer. "You can call me Rob." The boys, in turn, introduced themselves and said hello.

Rob Tyler. Of all the people Jordan could have run into today, who would have thought it would be her first love. She hadn't seen him in years; hadn't even thought about him, but now, watching him stand there before her, the years just melted away.

He was still as handsome as she remembered and her heart still beat erratically at his closeness.

Rob turned his attention back to the woman sitting before him. You could have knocked him over with a feather when he heard her voice. He hadn't even needed to turn around to know it was Jordan. He'd know her honeyed voice anywhere. "So, you were saying…" he prompted her.

"We're here on a family trip and needed to get some groceries," she stated. "Is there a supermarket nearby?" Her voice shook a little and she hoped it didn't sound as obvious to Rob as it did to her. It was a little unnerving being this close to him after so many years. He had been her first love, her first everything.

Rob leaned in close to Jordan. "Did you leave your husband home in bed?" he asked quietly.

"Our dad isn't here with us," Joseph supplied, and Jordan shot him a look in the rearview mirror.

"He doesn't live with us anymore," Jake chimed in. Jordan's head hit the headrest and she shut her eyes, unable to believe her children chose now to come out of their shells.

Taking a deep breath, she tilted her head to the side and looked at Rob with mild embarrassment. "About that grocery store?" He didn't respond, but instead walked around to the passenger side of her SUV and let himself in. Jordan stared at him incredulously as he made himself comfortable.

"It's just easier to show you," he said as if it were the most natural thing in the world for him to be there with her.

It wasn't natural, however. He made the entire interior of the SUV shrink, and Jordan could feel her whole body tense with awareness. Rather than make a scene in front of the boys, she snapped her mouth shut and listened for what she was sure would be long and confusing directions.

Less than five minutes and one right-hand turn later, they were parked in front of a huge supermarket. Jordan silently glared at Rob.

"What?" he asked innocently with a smirk. "It seemed farther away in my head, I guess." When she continued to glare, he added, "Besides, I needed some things too. Lucky for me you came along when you did."

They all climbed out of the car and Jordan walked away to retrieve a shopping cart. She wasn't surprised when Rob came up behind her.

"You don't mind if I share, do you?" he asked close to her ear. He didn't wait for her to answer. He was walking ahead of her now, her sons clamoring around him.

Jordan paused for a minute to compose herself. What the heck just happened?

"C'mon, Mom!" Joseph prompted. Shaking her head, she met up with them at the store entrance.

To any observer, they were a family out doing their shopping. To Jordan's thundering heart, they were a disaster waiting to happen. How did she go from single mom on a family vacation with her boys, to grocery shopping with her ex-boyfriend?