On Monday, my office participated in a new hire benefits fair at the

Department of State

. We met our escort under the international flags ... but my eye was drawn to the book she was carrying:
Falling in love with him was the easiest thing I've ever done. It happened instantly. Completely. Irrevocably. Marrying him was a dream come true. Staying married to him is the fight of my life. Love transforms. Ours is both a refuge from the storm and the most violent of tempests. Two damaged souls entwined as one.
I mentioned that

Sylvia Day

would have made an excellent diplomat as a Russian linguist during her Army service.
As we set up our table along side the other vendors, I noticed the popular YA book in vendor's tote bag:
The electrifying next installment in the Red Queen series escalates the struggle between the growing rebel army and the blood-segregated world they've always known—and pits Mare against the darkness that has grown in her soul.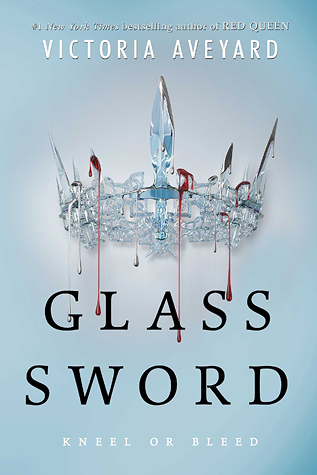 Victoria Aveyard

would also make a good candidate for Foreign Service. From her bio,
My proudest achievements are riding a horse in the mountains of Montana and navigating from London to Edinburgh without GPS.
I arrived home to a special package from St. Martin's Press:
A river divides Cottonbloom in two: the upscale enclave on the Mississippi side and the rundown, rough and tumble side in Louisiana. They're worlds apart—but nothing can build a bridge like love…
Laura Trentham

could lend her skills to promote diplomacy through the

United States Agency for International Development

(USAID):
Although, I loved English and reading in high school, I was convinced an English degree equated to starvation! So, I chose the next most logical major - Chemical Engineering - and worked in a hard hat and steel toed boots for several years.
What skill could you offer the Department of State? One randomly selected commenter wins a book choice from my convention stash. Comments are open through Saturday, April 23, 10 pm in Baltimore. I'll post the winner on Sunday, April 24.

Mahalo,
Kim in Baltimore
Aloha Spirit in Charm City