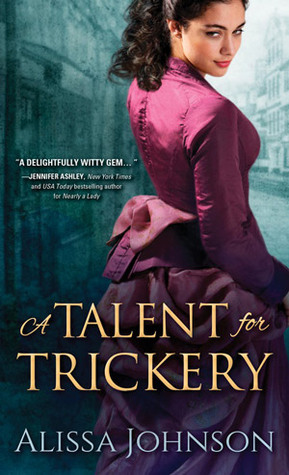 You know I can't resist promoting an author connected to the military ...

Alissa Johnson

, front and center! From her bio,
Alissa Johnson is a RITA-nominated author of historical romance. She grew up on Air Force bases and attended St. Olaf College in Minnesota. She currently resides in the Arkansan Ozarks where she spends her free time keeping her Aussie dog busy, visiting with family, and dabbling in archery.



Kim

: Air Force bases - can you share a favorite memory?
Alissa

: Many of my favorite memories involve the sounds of living on base, like cadence calls (I learned a lot of really good naughty words from those soldiers), and Reveille and Retreat. Best of all, though, was the roar of a fighter jet. I still love that sound, the way it shakes you right down to the bones. It makes me grin and giggle like a little girl to this day.



Kim

: Arkansan Ozarks - what is your favorite sight, sound, and smell?



Alissa

: My favorite sight has to be the trees turning in the fall. The Ozarks are absolutely beautiful in autumn.

My favorite sound is my neighbor's banjo. It's cliché to have a neighbor in Arkansas who plays the banjo, but I love it. He sits on his front porch and strums away. I'll take a beer and go outside to listen, or just open the windows and enjoy the free concert. It's lovely.

My favorite smell is the magnolia bloom. I have a dwarf magnolia in my front yard. It doesn't put out a lot of flowers, but the ones it does produce have a wonderful, slightly lemony aroma.



Kim

: Tell us about your new series,

The Thief Takers

- what inspired it?

The Thief-takers centers around three former police officers turned private investigators in Victorian England. The first book, A Talent for Trickery, features Owen Renderwell, "The Gentleman Thief-taker," and Charlotte Walker, the daughter of a notorious confidence man. They have to work together to catch a dangerous criminal.

The series was inspired, in part, by listening to my older brother talk shop. He was an Army MP, then CID, and now he's a detective on the local police force. Sadly, I couldn't use him much for research purposes (his expertise doesn't extend to 19th century sleuthing) but I learned quite a bit just listening to how he approaches his cases. It's fascinating stuff.
Victorian Era
Public Domain (

link

)
Mahalo, Alissa, for turning your brother's "talk story" (Hawaiian slang for talk shop) into a Victorian adventure! Alissa is celebrating the release of

A TALENT FOR TRICKERY

, Book 1 in Thief Takers series from Sourcebooks:
The Lady is a Thief

Years ago, Owen Renderwell earned acclaim—and a title—for the dashing rescue of a kidnapped duchess. But only a select few knew that Scotland Yard's most famous detective was working alongside London's most infamous thief…and his criminally brilliant daughter, Charlotte Walker.

Lottie was like no other woman in Victorian England. She challenged him. She dazzled him. She questioned everything he believed and everything he was, and he has never wanted anyone more. And then he lost her.

Now a private detective on the trail of a murderer, Owen has stormed back into Lottie's life. She knows that no matter what they may pretend, he will always be a man of the law and she a criminal. Yet whenever he's near, Owen has a way of making things complicated…and long for a future that can never be theirs.
I am giving away a book choice from my convention stash to one randomly selected commenter. To enter the giveaway,
1. Leave a comment about the Ozarks - have you visited them?
2. Comments are open through Saturday, November 21, 10 pm in Baltimore.
3. I'll post the winner on Sunday, November 22.
Aloha Spirit in Charm City
The Queen herself ...