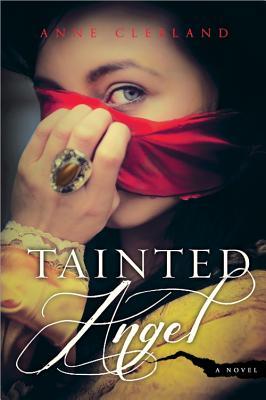 TAINTED ANGEL

is Book 1 in Anne Cleeland's Regency series ...
A deadly game of deception

A notorious beauty with a shadowy past

In the time of Napoleon, Vidia Swanson appears to live a gilded life of ease and luxury. Beneath this façade, however, she works for the Home Office as an 'angel,' coaxing secrets from powerful men who may or may not be traitors to the Crown. In the course of her latest assignment, matters take an alarming turn when she realizes that her spymaster suspects that she is the one who is tainted--a double agent working for the enemy.

Lucien Carstairs is a fellow agent with his own dark secrets--unless he is setting an elaborate trap to reveal her own supposed treason. Backed into a corner, she can only hope to stay one step ahead of the hangman in a race to stop the next war before it destroys them--and destroys England.

Tainted Angel offers up a compelling game of cat and mouse in which no one can be trusted--and anyone can be tainted.
Raffaelo Sanzio's Sistine Madonna
Vatican Museum - Public Domain (

link

)
Every man is surrounded by a neighborhood of voluntary spies. - Jane Austen
The book blurb is on target in setting the stage for this cat-and-mouse thriller. Perhaps a more apt description is lion-and-tigress standoff. England is the lion, weary of Napoleon's spies. Vida is the tiger - an independent woman who is acting as an agent for the Crown. Or is she? Vida became a tiger in the aftermath of Napoleon's advance through Spain. She became England's Angel as a means of survival. The Crown's spymaster suspects Vida has turned double agent while investigating a flamboyant banker who can make (or break) England's economy during the war. Vita flees with other agents on her heels in this page turning mystery.
Cleeland kept me on edge throughout this novel, wondering what could (and would) happen next in this Regency thriller. Vida is an enigma - a tigress ready to strike yet loyal to her small circle of supporters. Cleeland kept my attention to the last page of this intriguing story.
Recommended read for fans of the Regency Era who seek a gritter perspective of the time.
I received an autographed copy during the Sourcebooks signing at the RWA National conference.

I am giving away Regency swag to one randomly selected commenter to one randomly selected commenter. To enter the giveaway,
1. Leave a comment about angels - do you have a favorite from literature, movies, or even paintings?
I'm rather partial to Van Halen's cherub on their album 1984, although I wish he didn't smoke!
2. Comments are open through Saturday, October 11, 10 pm in Baltimore.
3. I'll post the winner on Sunday, October 12.
Aloha Spirit in Charm City
Check out my review of

DAUGHTER OF THE GOD-KING

, Book 2, at this

link

.