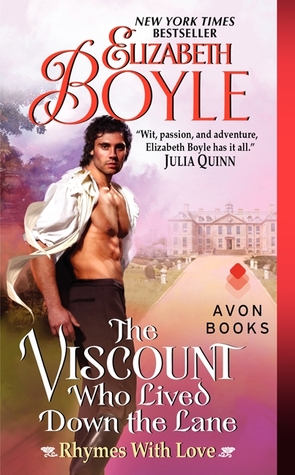 I invited

Elizabeth Boyle

to serve as a table hostess for the

SOS America Military Tribute

on May 14, 2015, in Dallas (

link

). From her bio,
According to her family, Elizabeth Boyle has always been a storyteller. That is if you count the far-fetched tales she used to make up about her imaginary cow, John Clapper, or the fictitious accounts she'd conjure as to who exactly broke the cookie jar. So it was no surprise to them when Elizabeth's first novel,

Brazen Angel

arrived on the scene with a great splash, snagging the Dell Diamond Debut Award (snapshot of the winning moment at left) and went on to win the Romance Writers of America RITA for Best First Book.

In addition to writing, Elizabeth loves gardening, knitting, reading, traveling, exploring tea shops and trying to find low-fat recipes that taste like something her grandmothers would have made. When not writing, Elizabeth chases after her two active sons, or as she likes to call them, her "heroes-in-training." She lives in Seattle with her husband Terry, and considers her hectic life the best slice of heaven one could ever wish for.
I invited Elizabeth based on the acknowledgement in her latest release,

THE VISCOUNT WHO LIVED DOWN THE LANE

:
To the Skyway VFW Post 9530 and to Chad Hassesberoek. For all your kindness and dedication to the special needs Boy Scout Troop 419. They are blessed to have your example and leadership in their lives. For your generosity of time and sponsorship, as well as the brave service you have given to our country, I thank you.

I was touched by Elizabeth's words ... and reminded that military families continue to serve long after they hang up their dog tags.

THE VISCOUNT WHO LIVED DOWN THE LANE

features a Regency hero with PTSD. It is the best book I have read this year -

link

to my review:
She has no desire for love...

As she arrives in Mayfair, Louisa Tempest is horrified when her incorrigible cat bolts from the carriage and dashes into a neighbor's house, where she comes face-to-face with the reclusive Viscount Wakefield. But even more dismaying than his foul temper is the disarray in which she finds his home. Convinced his demeanor would improve if his household were in order, Louisa resolves to put everything to rights.

...until she meets the viscount who lives down the lane.

Much to his chagrin, Wakefield finds it impossible to keep the meddling Louisa out of his home, invading his daily life with her "improvements," and his nights with the tempting desires she sparks inside him. Wounded in the war, he's scorned society ever since his return . . . until Louisa opens the door to his heart and convinces him to give love a second chance.
Congratulations to Elizabeth -

THE VISCOUNT WHO LIVED DOWN THE LANE

will receive the RT Bookreviews Reviewer's Choice Award for Love & Laughter Historical Romance in Dallas.
I am excited for Elizabeth's next release,

MAD ABOUT THE MAJOR

, available June 2 from Avon Impulse:
The pampered daughter of a duke…

Lady Arabella Tremont has spent her entire life protected and overshadowed by her restrictive father. But she is a Tremont, after all, and the morning after she is nearly ruined at a ball by a handsome stranger, Arabella's father demands she make an arranged match with the heir to a dukedom. In desperation, Arabella takes matters into her own hands.

Takes a London holiday with the most unsuitable of chaperones…

Major Kingsley is in London to avoid his parents' dreadful house party. To his surprise he runs into the enticing—and unforgettable—minx he met at a ball the previous night. Arabella, or Birdie, as he knows her, insists he owes her three favors—for he's put her in a terrible pinch. Kingsley agrees, if only to delay his trip home and because the notion of spending the day with this enchanting bit of muslin is too tempting to resist. But all too quickly he discovers Arabella's requests are hardly what he expected…
Mahalo, Elizabeth, for your support of military families!
Sailor in period uniform from
USS Constitution - Old Ironsides

For the month of May, I am giving away one grand prize with books and swag from the authors featured this month (

link

). Plus five more commenters - one for each branch of service - wins a book choice from my convention stash. To enter the giveaway,
2. Comments are open through Sunday, May 31, 10 pm in Baltimore.
3. I'll post the winner on Monday, June 1.
Aloha Spirit in Charm City
Also check out my interview on her website at this

link

.