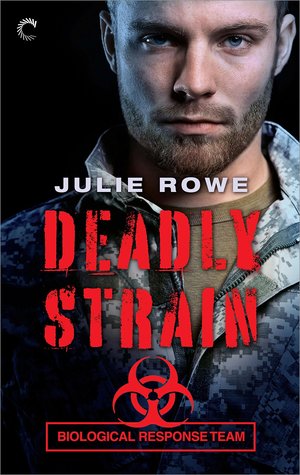 Julie Rowe

added international flare to the SOS America Military Tribute - she hosted the Canadian Table and read

IN FLANDERS FIELD

(we'll chat about the military tribute next week). From Julie's bio,
Full-time author, freelance writer and workshop facilitator,Julie Rowe's debut novel, Icebound, was released by Carina Press on Nov 14, 2011. North of Heartbreak followed on April 16, 2012 and Saving The Rifleman on October 8, 2012. Both North of Heartbreak and Saving The Rifleman finaled in the 2013 Gayle Wilson Award of Excellence, with Saving The Rifleman winning the novella category. Enticing the Spymaster and Aiding the Enemy followed in 2013. Molly Gets Her Man was published by Entangled Ignite in January 2014. Hollywood Scandal released May 27, 2014 from the Entangled Indulgence imprint. Julie's articles and short stories have appeared in numerous magazines, such as Romantic Times Magazine, Today's Parent magazine and Canadian Living. Julie facilitates business writing and communication workshops at

Keyano College

in her home city, and has presented writing workshops at conferences in the United States and Canada. She's also a strong supporter of life long learning and moderates a free announcement loop for the promotion of online classes, workshops and webinars.
Julie is preparing for the release of

DEADLY STRAIN

, Book One of the Biological Response Team, available June 15:
Major Grace Samuels, a trauma surgeon deployed to Afghanistan, spends her life helping her fellow soldiers overcome disease and combat injuries. But her own wounds are harder to heal. Wracked with guilt over the death of a fellow soldier, she finds comfort in her only friend and appointed bodyguard, weapons sergeant Jacob "Sharp" Foster.

Sharp feels more for Grace than a soldier should, more than he wants to admit. When the team discovers a new, quick-to-kill strain of anthrax, he tries to focus on the mission to find its source. He knows he can help Grace defeat her demons, but first they must defeat the deadly outbreak.

Sharp is Grace's most loyal ally, but in close quarters, he starts to feel like more. She can't watch someone else she cares about die—but she might not have a choice. The closer they get to finding the source of the strain, the closer it gets to finding them.
A real medical team in Afghanistan ...
Mahalo, Julie for your support of the SOS America Military Tribute. May is National Military Appreciation Month. For the month of May, I am giving away one grand prize of books and swag from the authors featured this month (

link

). Plus five more commenters - one for each branch of service - wins a book choice from my convention stash. To enter the giveaway,

1. Leave a comment about

Canada

- what do you know about it? What do you love about it? When we lived in the Netherlands, my oldest son attended the International School. He was taught by Canadian teachers for 3rd, 4th, and 5th grades. Andrew learned about Canada's hero, Terry Fox.

2. Comments are open through Sunday, May 31, 10 pm in Baltimore.

3. I'll post the winners on Monday, June 1.

Mahalo,

Kim in Baltimore
Aloha Spirit in Charm City
Terry Fox, Canadian cancer research activist
Image released to Public Domain (

link

)