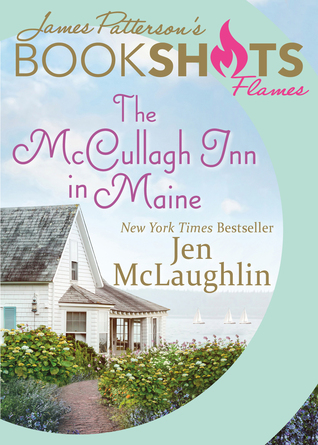 Reminder - I have a special giveaway for July at this

link

.
Welcome to BookShots by James Patterson. Life moves fast—books should too. Pulse-pounding thrillers under $5 and 150 pages or less. Impossible to put down. Read on any device. Visit

BookShots.com

for more information or visit your favorite retailer to pre-order.
Her second chance at love. . .

Chelsea McCullagh escapes to Maine with a gun and fresh bruises. She's ready to begin anew-until she runs into her old flame, Jeremy Holland. As he helps to fix her inn, her heart heals and they rediscover what they once loved about each other. But as the two play house, it starts to seem too good to last. . . .
Though she lives in the mountains, she really wishes she was surrounded by a hot, sunny beach with crystal-clear water. She lives in Northeast Pennsylvania with her four kids, a husband, a schnauzer mutt, and three cats. Her goal is to write so many well-crafted romance books that even a non-romance reader will know her name.
A beach in Maine
Creative Commons (

link

)
I am giving away a book choice from my convention stash. To enter the giveaway,
1. What do you know about Maine? I know Maine is famous for lobsters!
2. Comments are open through Saturday, July 16, 10 pm in Baltimore.
3. I'll post the winner on Sunday, July 17.
Aloha Spirit in Charm City
Crew of the USS Maine in 1898