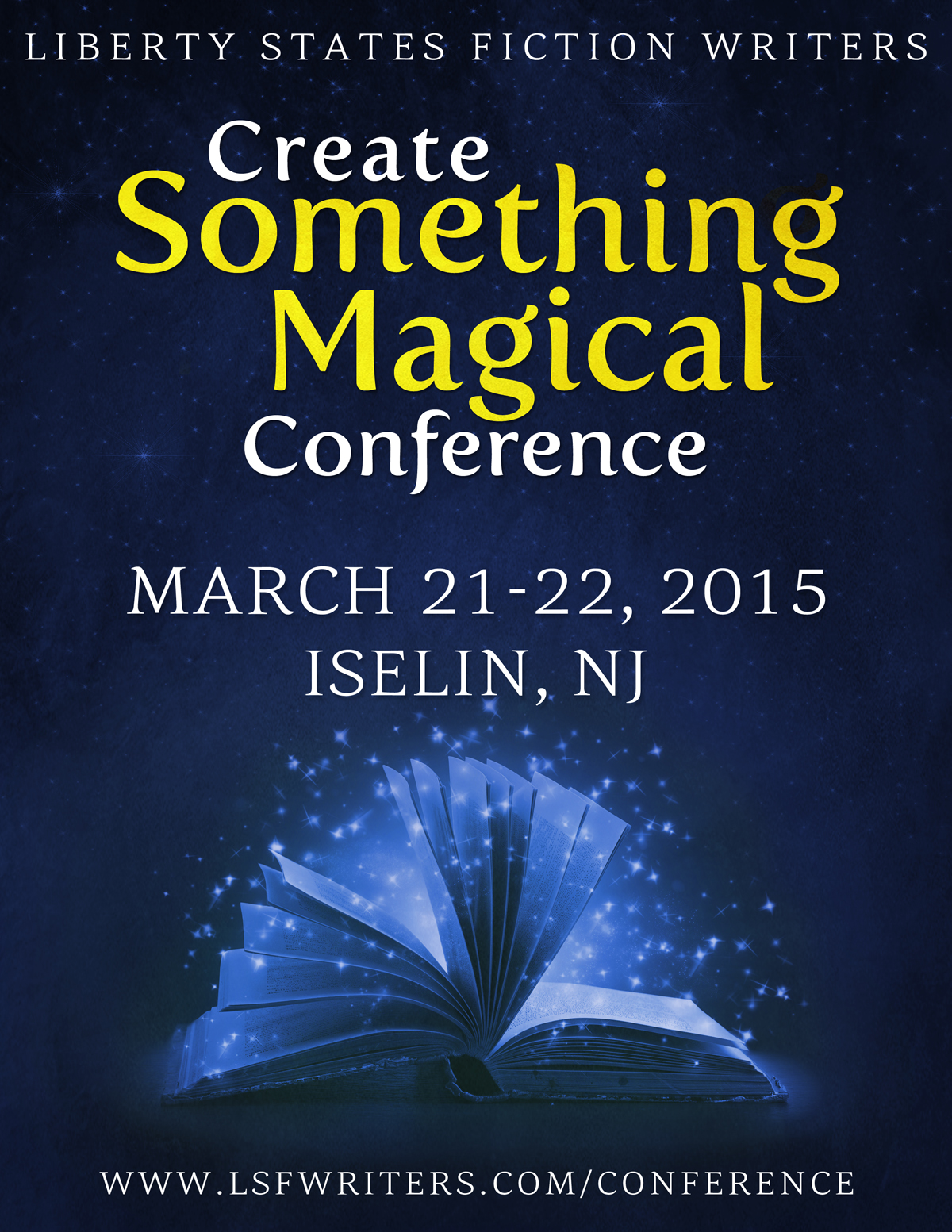 Today I'm attending the

Liberty States Fiction Writers

(

link

)
Create Something Magical Conference

, including the book fair:
Alice Orr, Ben Lieberman, Caridad Pineiro, Cat Johnson, Catherine Greenfeder, Cathy Tully, Christi Barth, Cris Anson, Damon Suede, Dan Mayland, Dana Marton, Deborah A Bailey, Donna Galanti, Elizabeth Staab, Eliza Knight, Holly Bush, J. Gregory Smith, Jennifer L. Armentrout, Judi Fennell, Karen Cin, Kate McMurray, Kate Quinn, Kathryn Craft, KM Fawcett, KT Grant, LG O'Connor, Lea Nolan, Linda Parisi, Lois Winston, M. Kate Quinn, Maria V Snyder, Melinsa Leigh, Penelope Marzec, Roz Lee, Ruth A. Casie, Sara Humphreys, Shelley Freydont Nobel, Shiloh Walker, Stephanie Draven, Susan Scott Shelley, Sylvia Day, Tanya Goodwin, Tere Michaels, and Veronica Forand.
I'll share pictures next week! I am giving away a book choice from my convention stash to one randomly selected commenter. To enter the giveaway,
1. Leave a comment about New Jersey - have you visited the Garden State?
2. Comments are open through Saturday, March 28, 10 pm in Baltimore.
3. I'll post the winner on Sunday, March 29.
Mahalo,
Kim in Baltimore
Aloha Spirit in Charm City