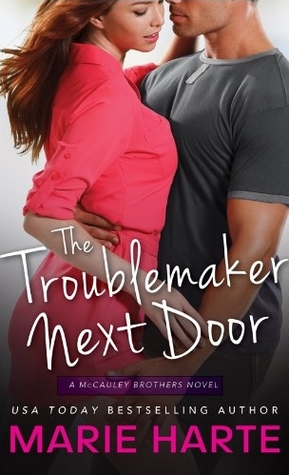 June 14 is US Flag Day. Let's continue the celebration with a veteran -

Marie Hart

! From her bio,

I majored in English from Penn State University, earning a B.A. in Liberal Arts, as well as a commission in the United States Marine Corps. Five years later, after serving as a communications officer, I left the service to focus more on family. After going through an assortment of jobs–the Marine Corps Reserve, an IT representative, a middle manager for a Fortune 500 transportation company–I stopped working to raise two new additions to the family–my youngest sons. During this period, I decided to stop dreaming and start seriously writing.
Kim

: Thank you for your service in the USMC. I served 13 years as an AF Communications Officer (now serving as a military spouse). Can you share a favorite moment (or life changing experience) from your active duty time?
FYI, those who follow my blog know that I absolutely loved Marine Corps Base Hawaii (MCBH) at Kaneohe Bay during my husband's four year tour in Hawaii.
Marie

: Ah! A sister communicator.

J

I spent five years on active duty in the USMC as a communications officer and loved it. One of my favorite moments while in the service was when I got the opportunity to go TAD (temporary active duty) to Stuttgart, Germany. I'd always wanted to go to Europe, and Germany did not disappoint. I miss it! There I had the opportunity to work in the J6, a joint communications command, and see other methods of communication, to include satellite feeds and data systems—which was just coming alive in the USMC as its own specialty back in '96. (And now I feel old. LOL) We were in support of Operation Joint Endeavor, backing our troops in Bosnia at the time. It was so different than training. We were doing real world stuff, and I felt as if I was really making a difference. I'll never forget it. I'd tell you more, but then I'd have to kill you. *grin*
Kim

: What did you learn from your "assortment of jobs" that you could apply to writing and publishing?
Marie

: Never to take no for an answer. Persistence pays. To always be professional and put others ahead of myself. Odd for a solo career in writing, but it makes me appreciate those who help me get where I need to be—editors, proofers, publishers. And a big thing I learned—reprimand in private, praise in public. Period.
Kim

: I counted 10 titles "coming soon" on your website, including four new series. How do you juggle different series along with family life?
Marie

: The different series keep me fresh, so I don't get bored with writing the same old thing. It's a challenge balancing family with work. Fortunately for me, my kids spend their day in school while I take the time to write. I'm single, so I can do a good bit at night too once the kids are in bed. (That's when I'm not goofing off watching TV.) I'm a fast writer, so it's not as difficult as it might seem to write a lot.
Kim

: Tell us about The McCauley series and Book 1,

THE TROUBLEMAKER NEXT DOOR

.
Marie

: The McCauleys are a group of four rough and tumble brothers from a blue collar—mostly—family. They work hard and enjoy razzing one another. But at the end of it all, they're a tight-knit clan. Women love them, but McCauleys don't just fall for anyone. When the right women appear, the guys start tumbling like dominoes. No matter how hard they fight it, love won't be denied… You hear that, guys?
In The Troublemaker Next Door, when Flynn McCauley meets Maddie Gardner, sparks fly. She hates men. He's not into relationships. She lost her job. He fixed her sink—but that's not all he wants to fix. When a ride home turns into a lot more, Maddie and Flynn decide to keep things strictly casual. Strictly

sexual

. They won't date. And they end up not dating…a lot. But soon Flynn wants more from the wary redhead. If he can just keep her distracted long enough to burrow under her skin, Flynn might convince Maddie they have a shot at real happiness. That's if Maddie can overcome her past to take a chance on the future.
Sourcebooks is giving away a print copy of

THE TROUBLEMAKER NEXT DOOR

-
A Publishers Weekly TOP 10 ROMANCE for Spring 2014:
SHE'S SWORN OFF MEN
It's been the day from hell for Maddie. Instead of offering a promotion, her boss made a pass. She quit, then got dumped by her lukewarm boyfriend. As the fiery redhead has a foul-mouthed meltdown, her green-eyed neighbor Flynn McCauley stands in her kitchen...completely captivated.

UNTIL HE THROWS A WRENCH INTO HER PLANS
He was just there to fix the sink as a favor. He's not into relationships. She's done with idiots. But where there are friends...sometimes there are benefits. And sometimes the boy next door might be just what you need at the end of every day.

INTRODUCING...THE McCAULEY BROTHERS
Welcome to the rough-and-tumble McCauley family, a tight-knit band of four bachelor brothers who work hard, drink beer, and relentlessly tease each other. When three independent women move in next door, all hell breaks loose.
1. Leave a comment about what we would find in your kitchen - cooking gadgets? spice rack? hunky hero?
2. Comments are open through Saturday, June 21, 10 pm in Baltimore.
3. I'll post the winner on Sunday, June 22.
Aloha Spirit in Charm City
Learn more about Marie and her books from her social media:



Website

|

Blog

|

Facebook
USMC Veterans at the Strawberry Festival
Do they look like troublemakers?!?